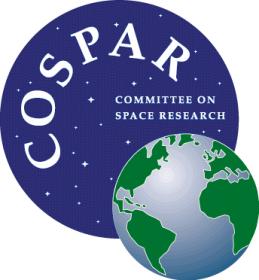 The President of the International Committee on Space Research (COSPAR) Lennard Fisk, Professor of Michagan University (USA) in his letter to SINP Director, Professor Mikhail Panasyuk, expressed his heartfelt thanks for hospitality and active participation in the organisation of the 40th COSPAR Scientific Assembly, which took place in M.V. Lomonosov Moscow State Unviersity from August 2 to Auguist 10, 2014.
Mikhail Panasyuk is a national Russian representative in COSPAR starting from June 15, 2014 and is a Chairman of the Programm Committee of the finished 40th COSPAR Scientific Assembly. During the 40th COSPAR Assembly Mikhail Panasyuk was elected to the COSPAR Bureau.
Original letter by COSPAR President is attached to this article.
File size:
276.13 KB, updated 23.09.2014 12:57